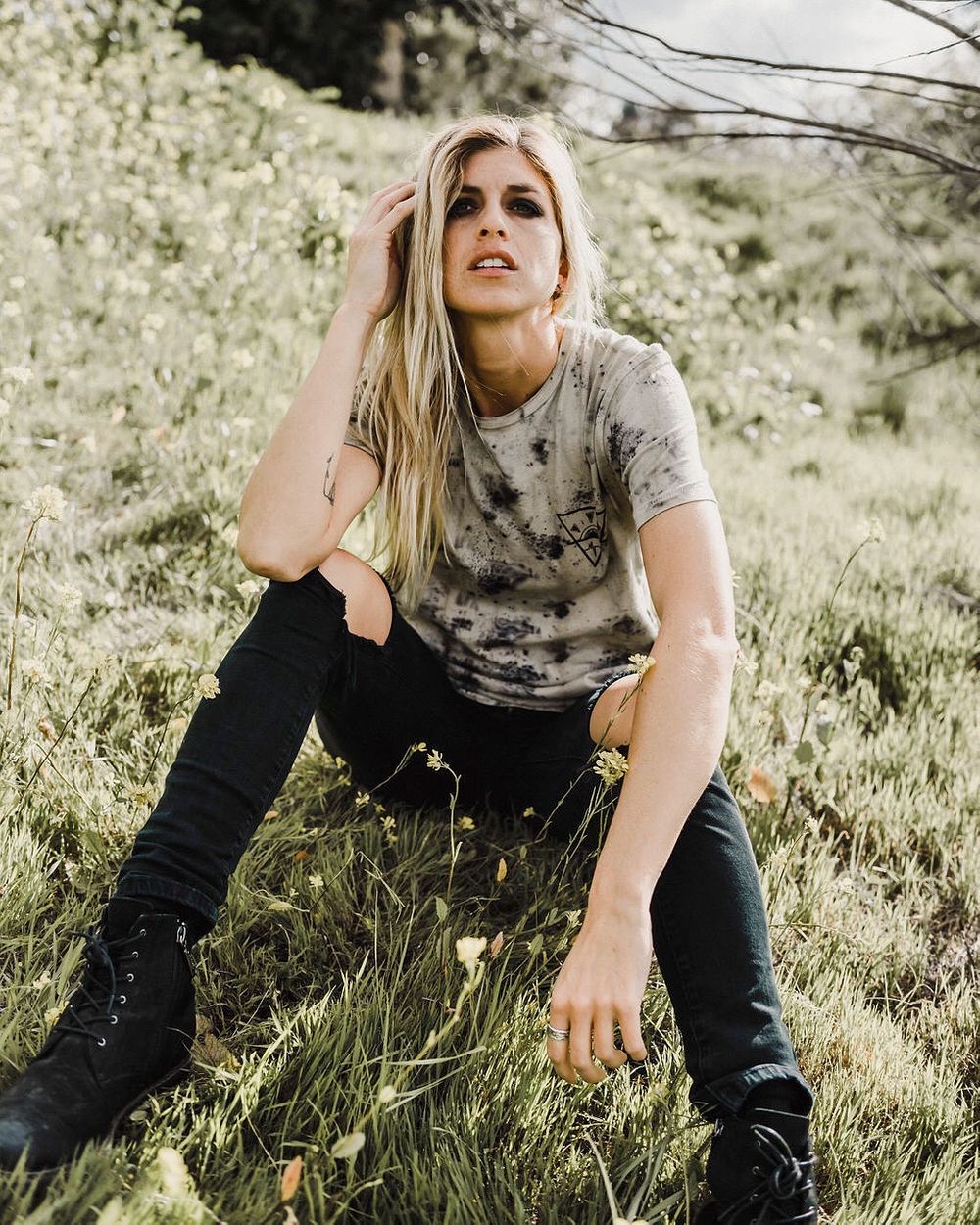 eMpulse
"These tee's are seriously AMAZING!!! I'm beyond stoked!! They're all so perfectly different and have every element of earth grunge I was visualizing. Thank you so much for all of your hard work and love you put into each and every one!"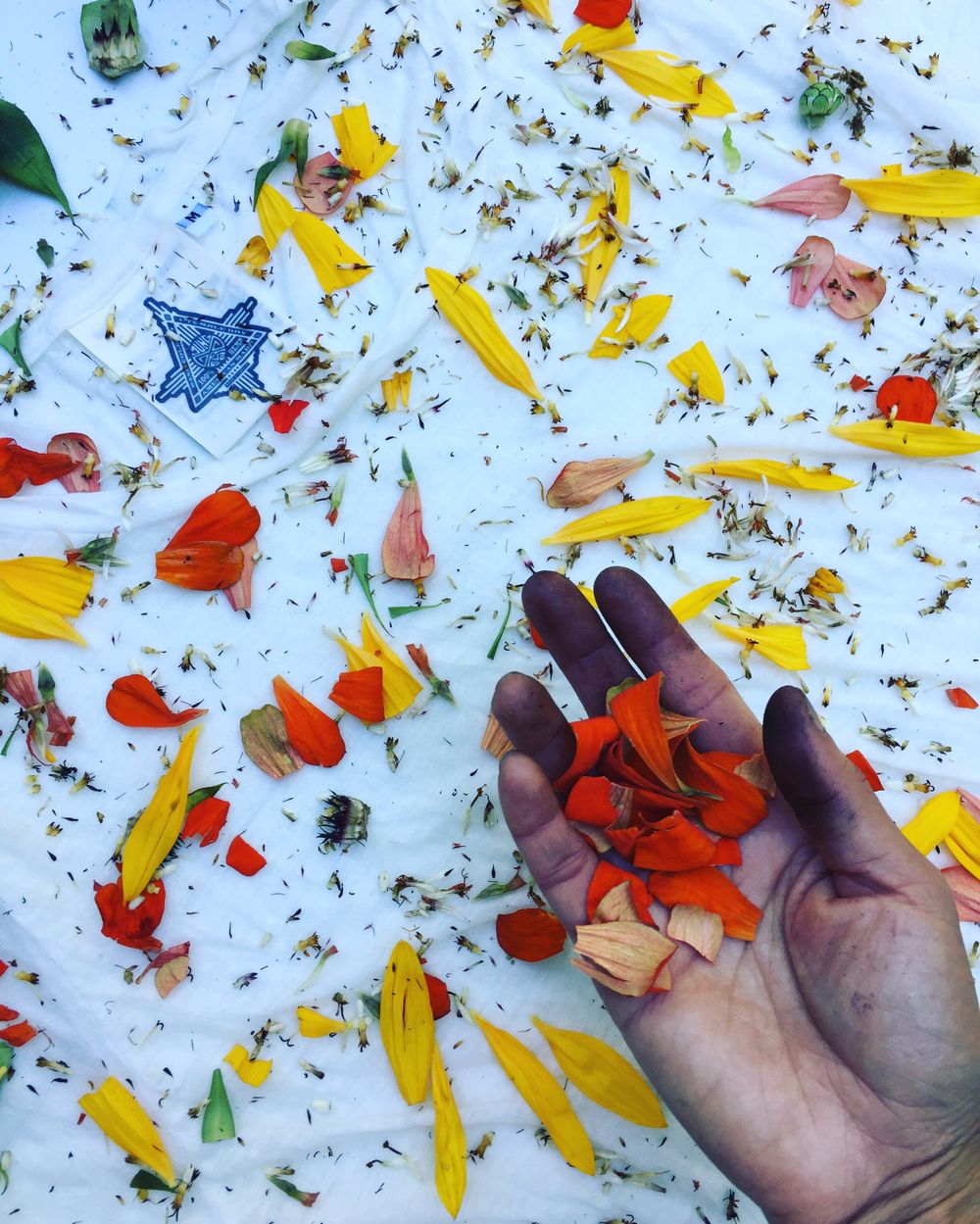 Jungmaven
"I feel incredibly lucky to work together with Adriana. Whatever we have created together comes out better and more beautiful than I could have imagined. She raises the bar on every level. Adriana is the best!"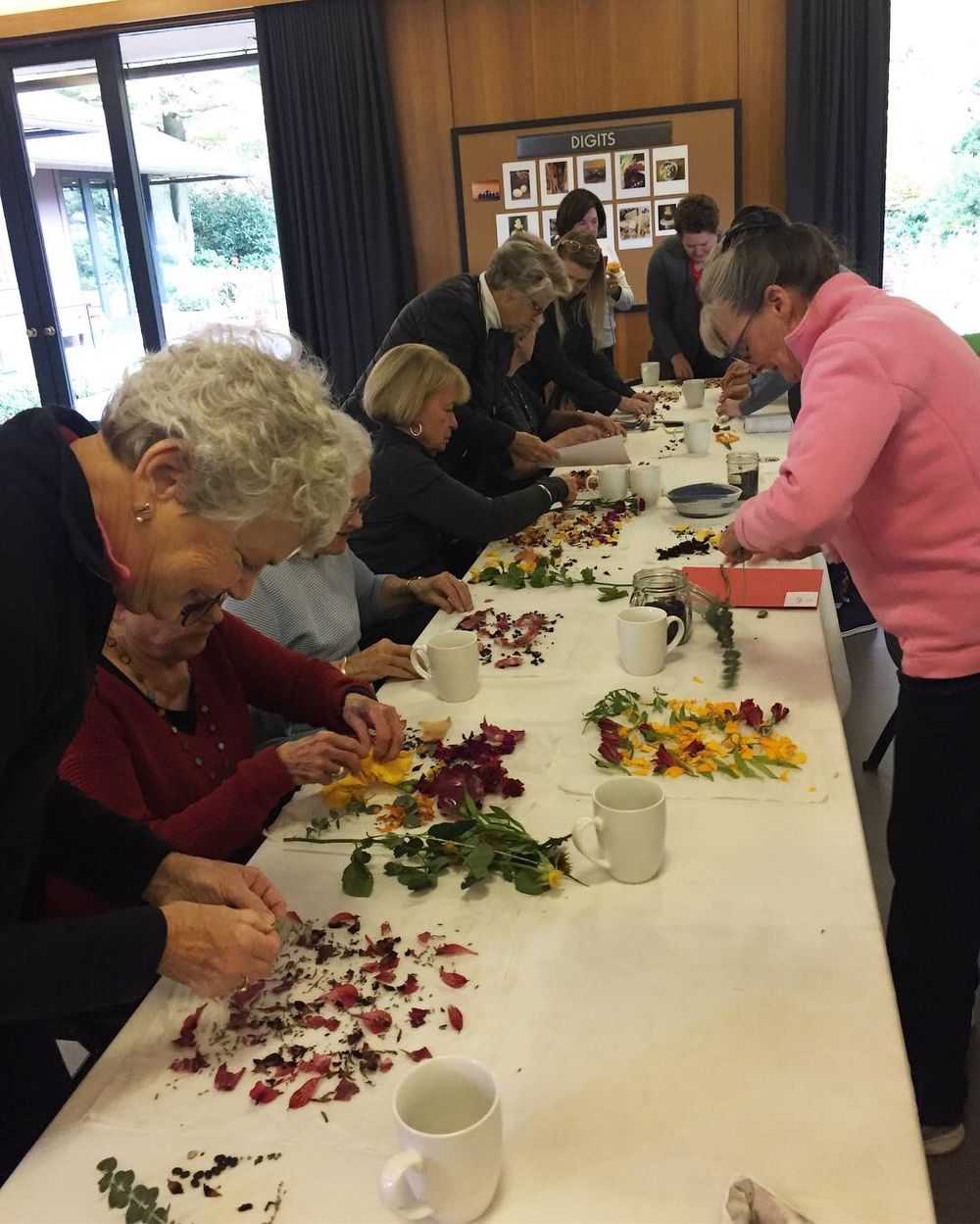 The Portland Garden Club
"All the ladies had a wonderful, magical time and learned a lot as well. Your sweet nature and creative spirit are just what this world needs."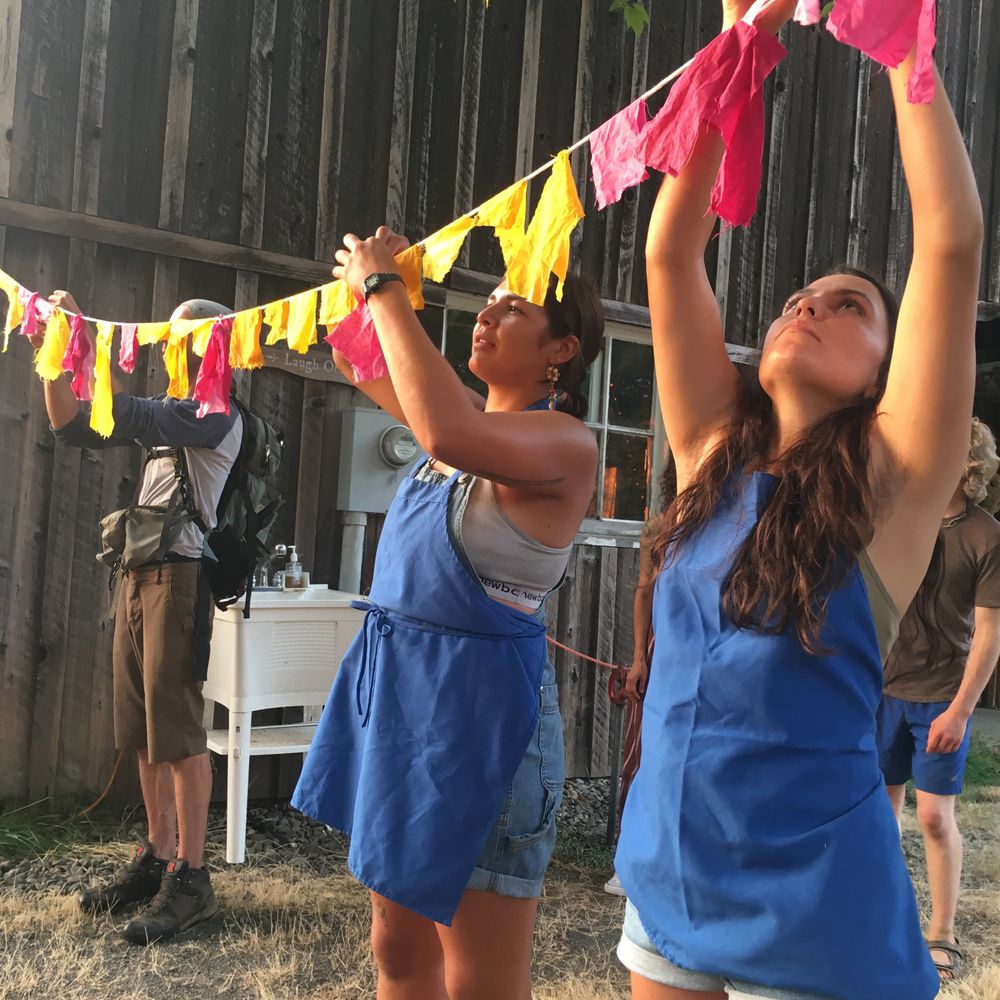 Eclectic Institue
"This class was inspiring! Adriana taught accessibly, inviting us to experiment and sustainability skills. Teaching us to see plants differently."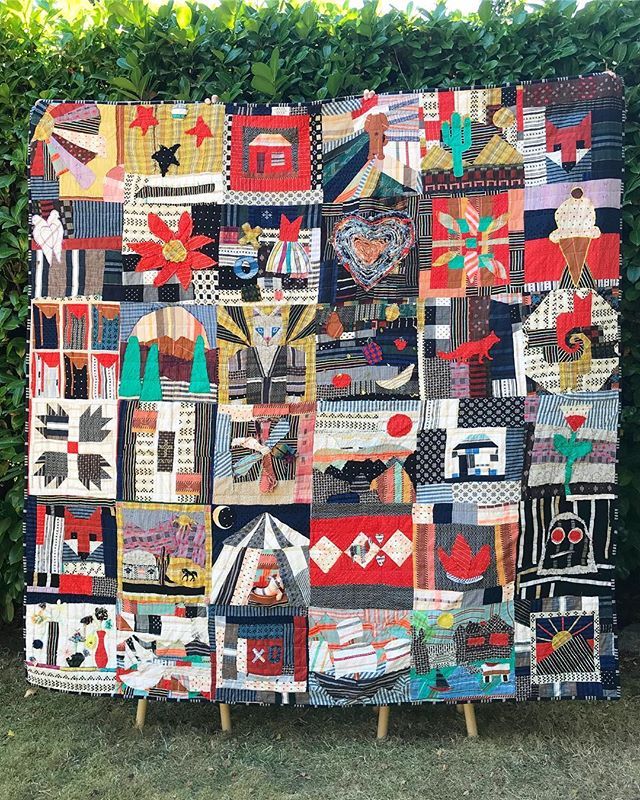 Ace & Jig
"We are in love! The workmanship is exceptional and love the compositions!"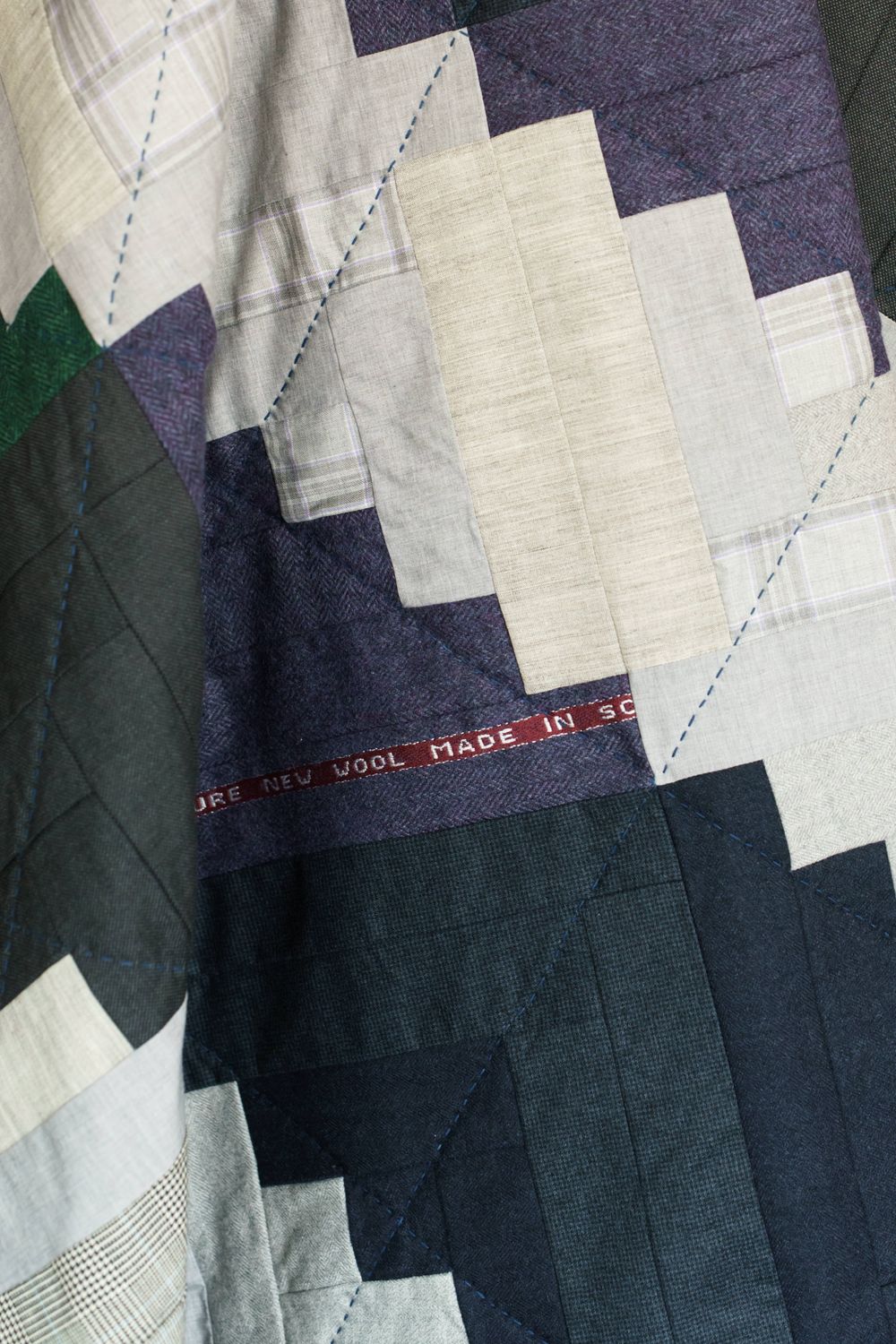 Wildwood & Co.
"Adriana was a pleasure to work with from start to finish! Her design ideas are inspiring, and her craftsmanship is impeccable. We're so thrilled with the finished product!"- photo by Monovita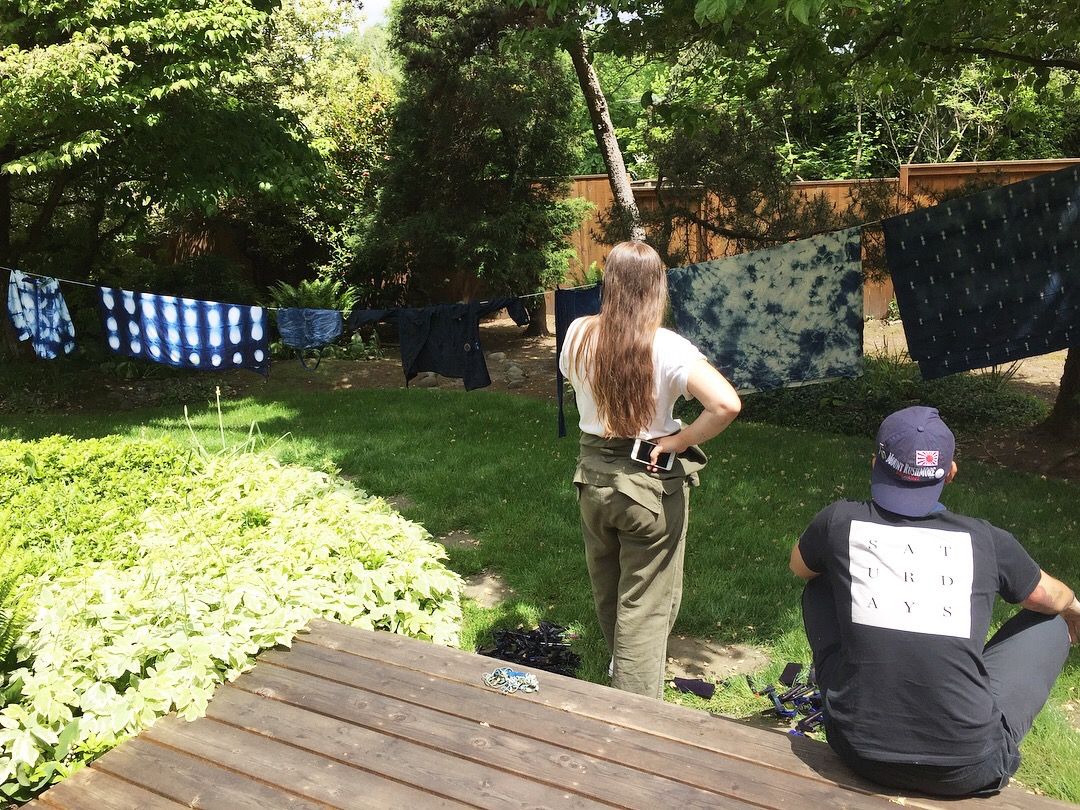 Kan Ando
"I thought it was great, value of the time and the joy of the day is totally worth it. Think it's a really great learning experience and way to show people the process to DIY."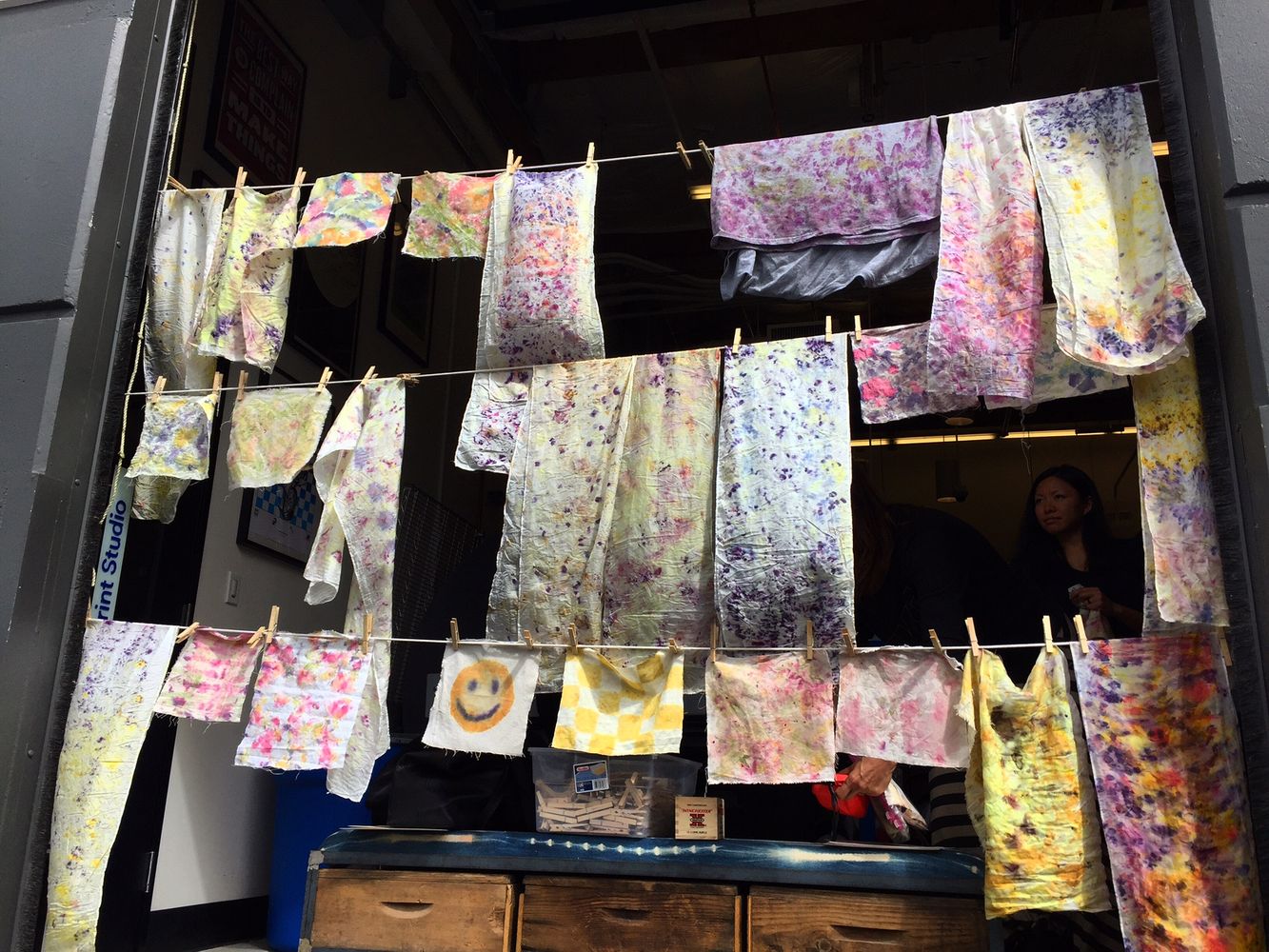 Shanna Ruyle
"I left so inspired and appreciate all that you were able to share. You were amazing and brought enough structure and information to make learning happen with enough openness to allow experimentation and discovery."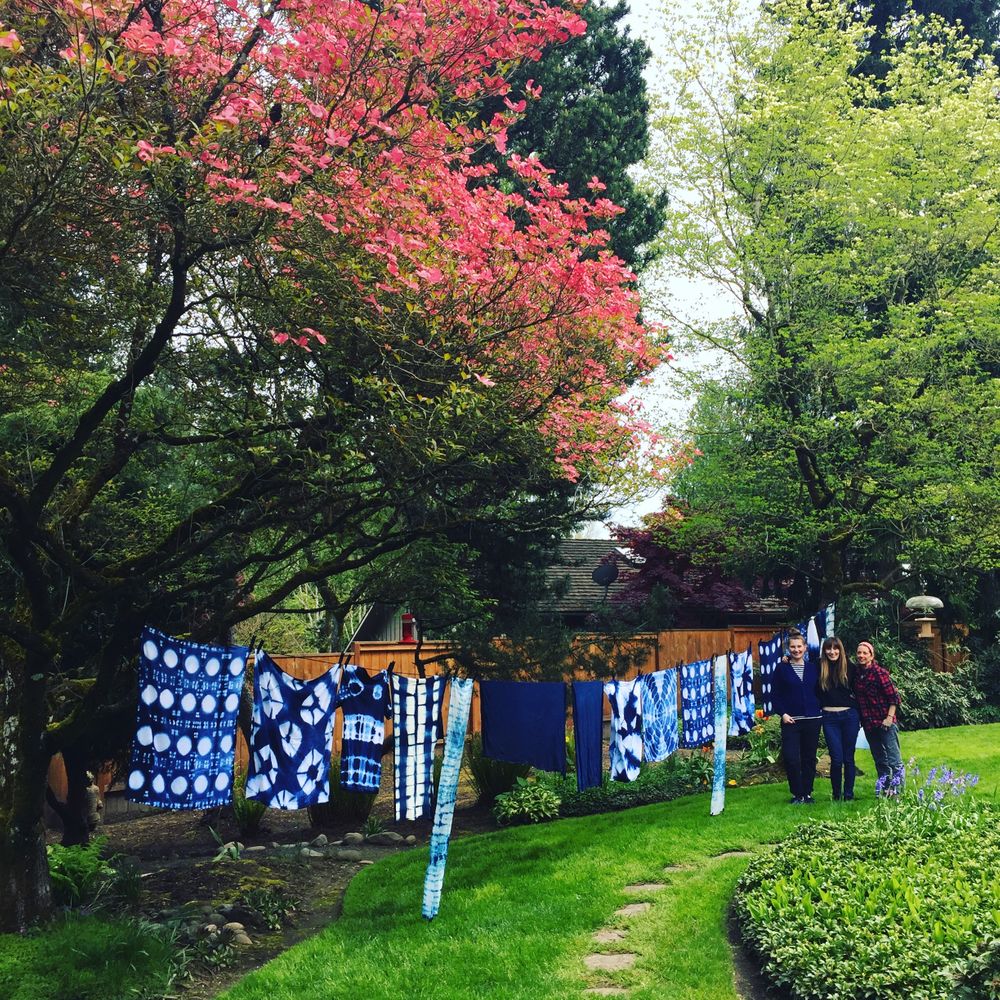 Andrea Moulas
"I loved the workshop and learned so much. It was a lovely day and I felt very energized and inspired."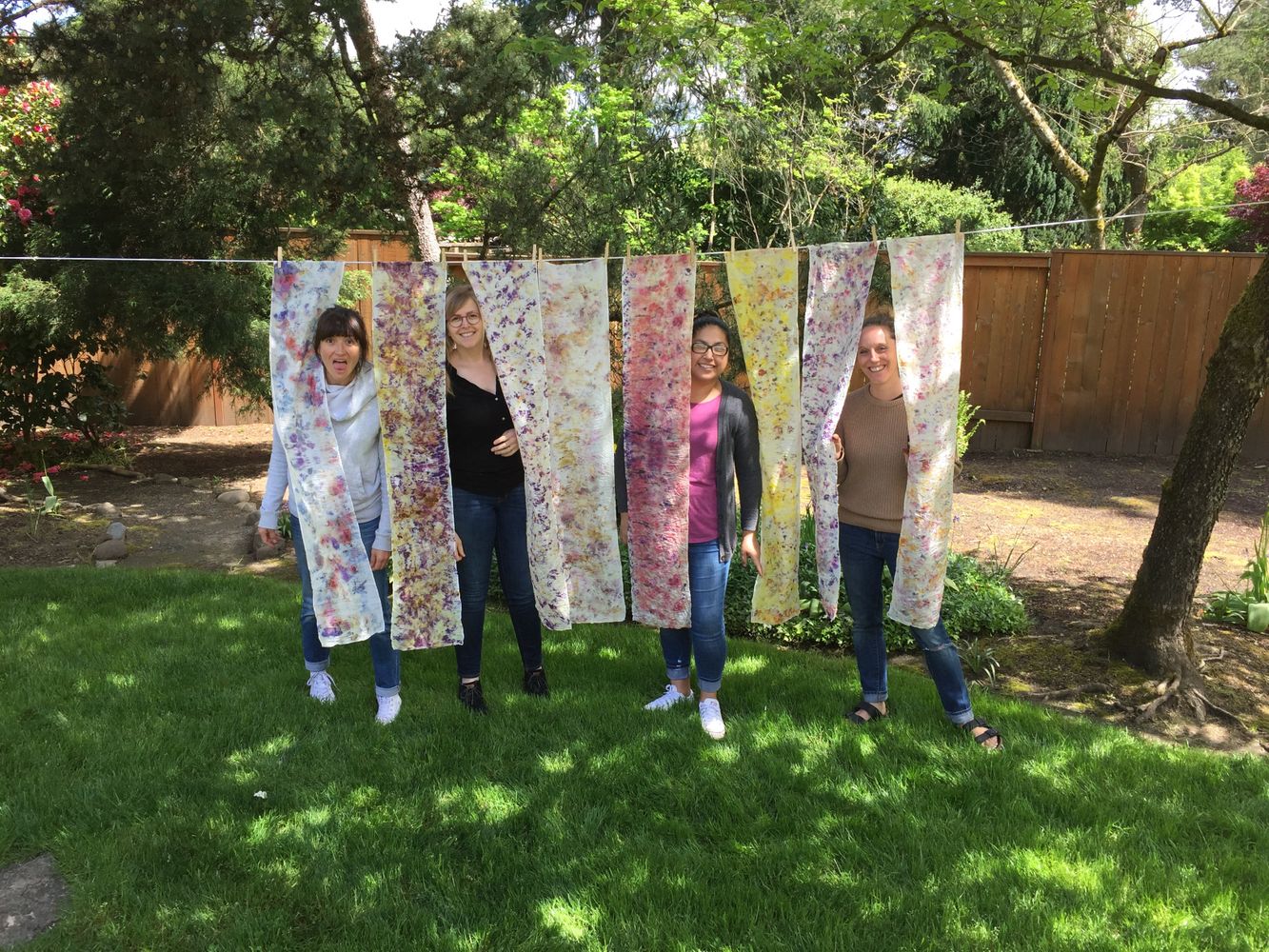 Genevieve Hammond
"Thanks again for the fantastic class. My seven year old was so excited about the concept that we are trying to dye some fabric at home."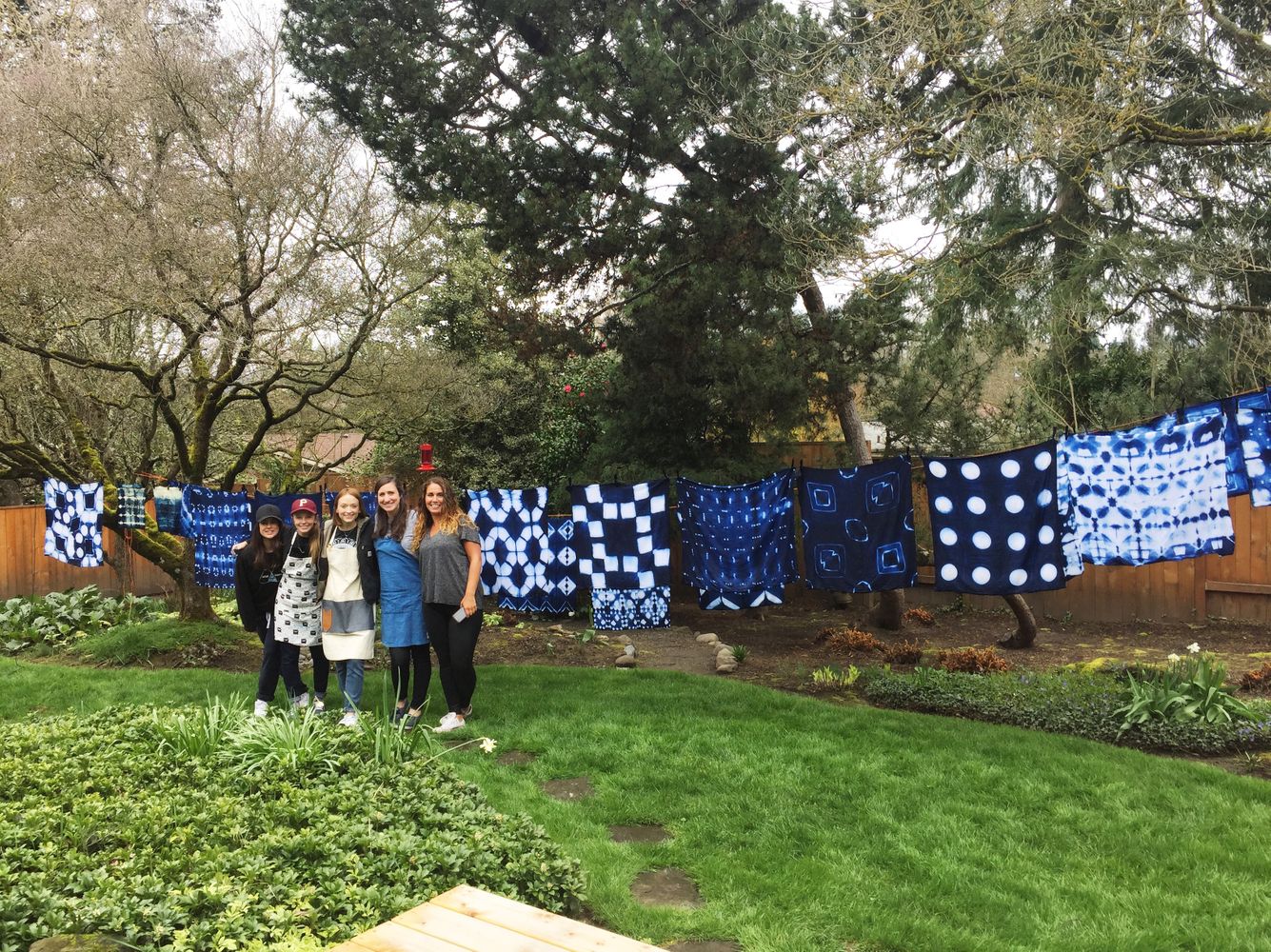 Katelyn Fraser
"The day far exceeded my expectations, everything was so great! I loved the small, intimate setting. I actually feel like I learned a lot and would be able to apply what I learned. Sometimes you walk away from workshops with some great pieces but have no idea how to replicate or where to start. But that was not the case! I loved every second. Thank you!"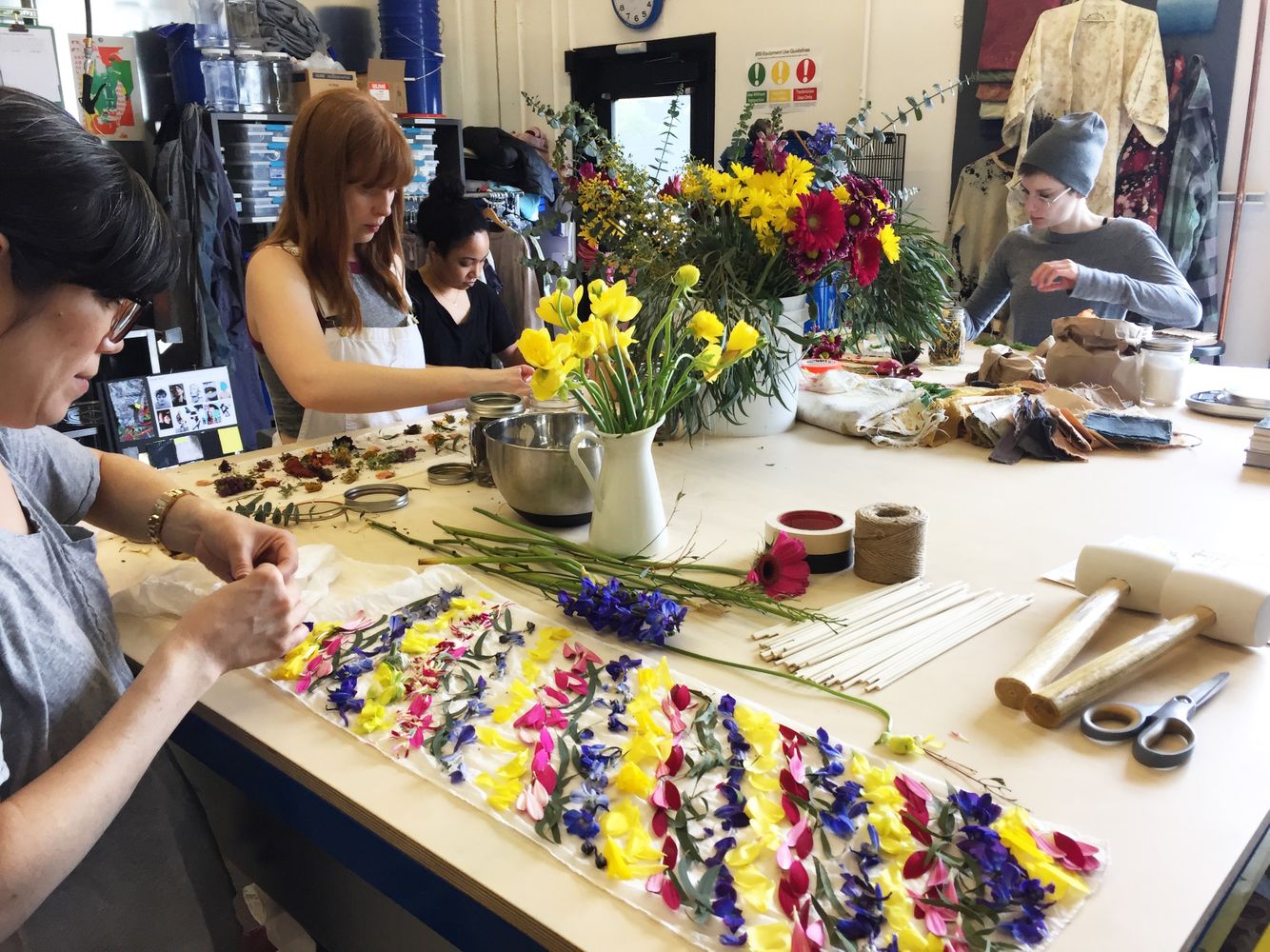 Becky Pack
"Thank you for such a wonderful class! It was so inspiring and such a great way to spend a Friday afternoon!"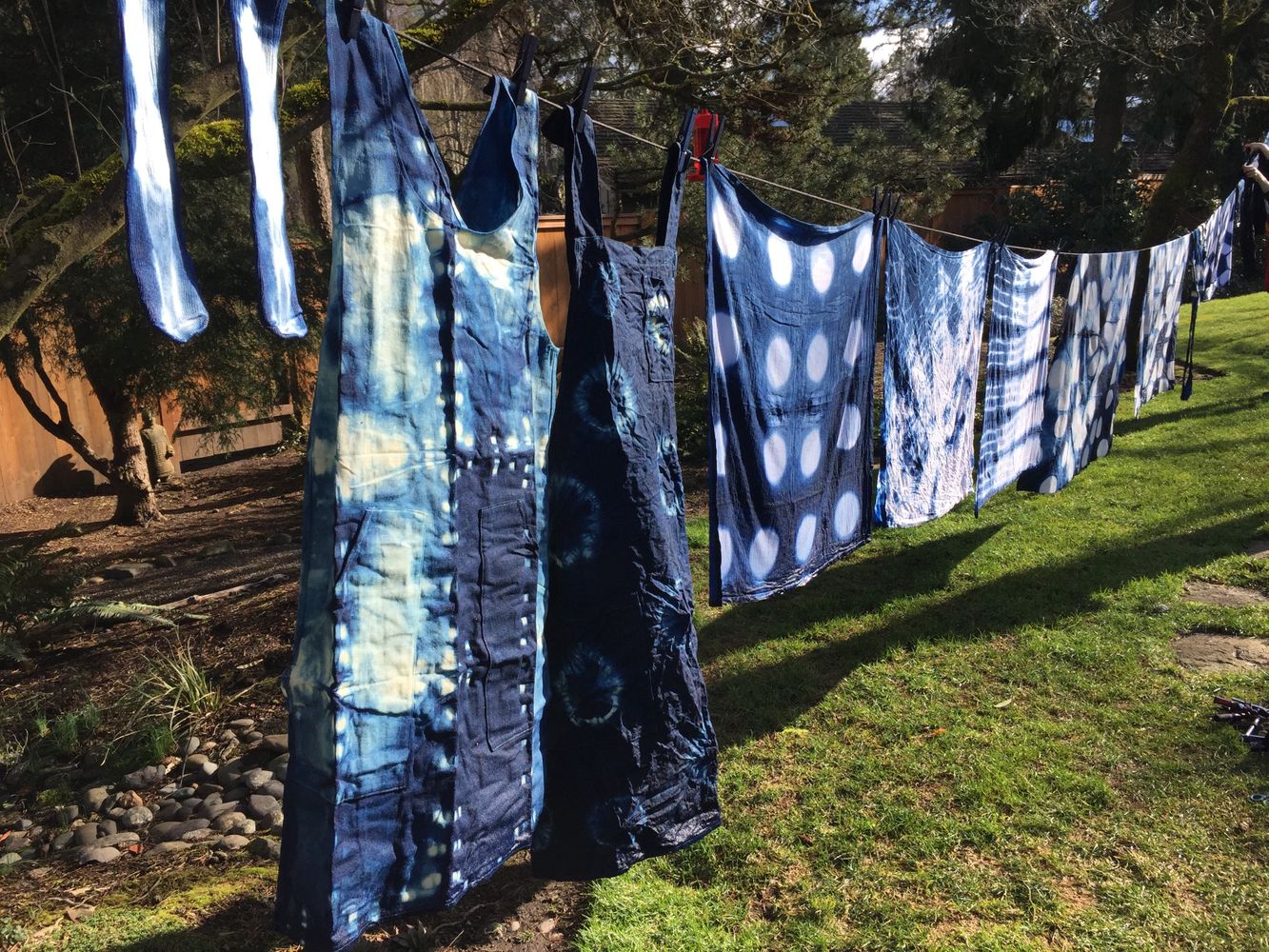 Erika Kelly
"You're such a natural teacher. I liked how it was a small intimate class, that was really nice."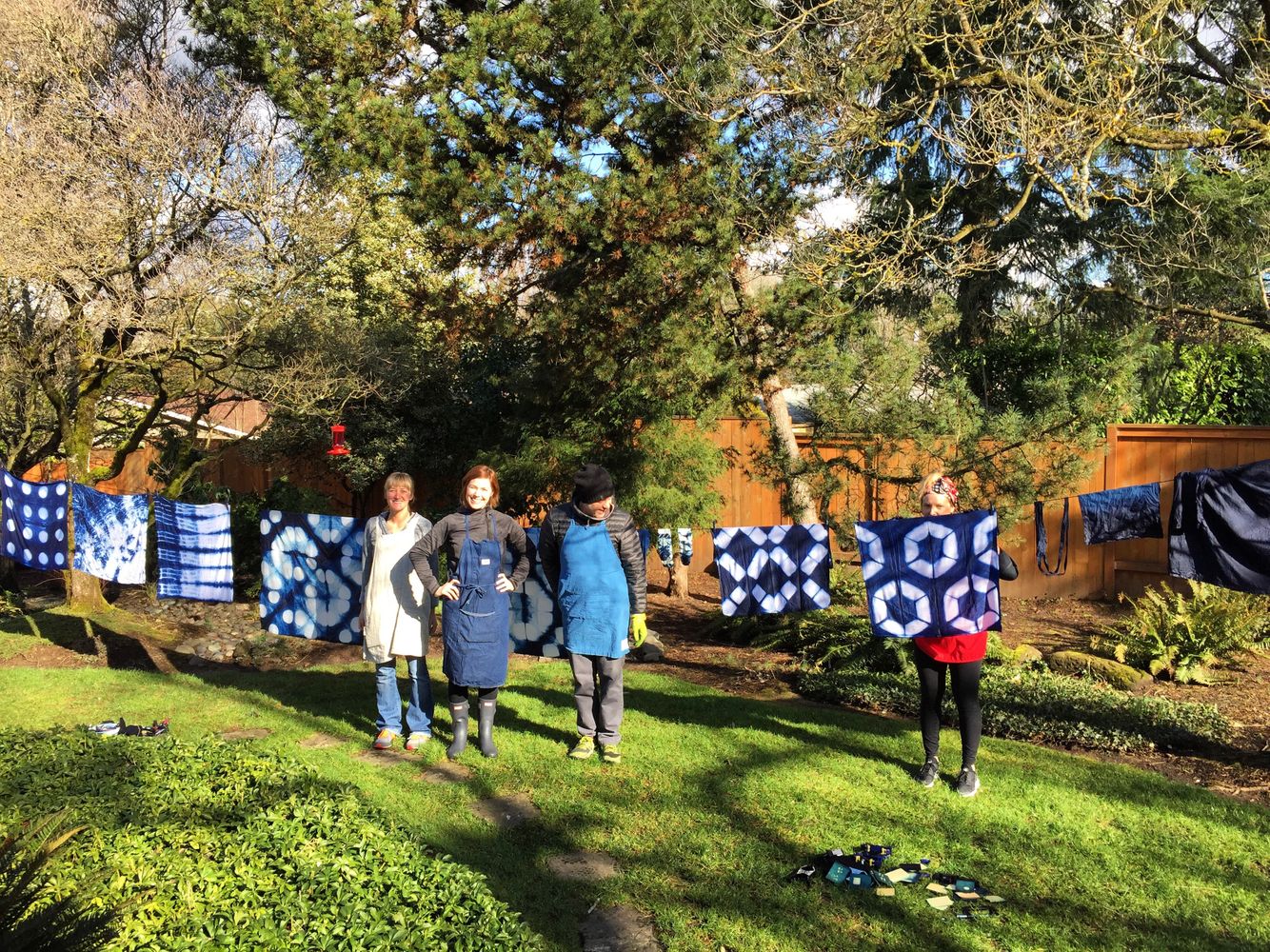 Jennifer Saiki
"Keep doing what you're doing. Everything was so chill and smooth. Pacing felt good, you gave clear instructions, and your attitude was encouraging when the process could be intimidating."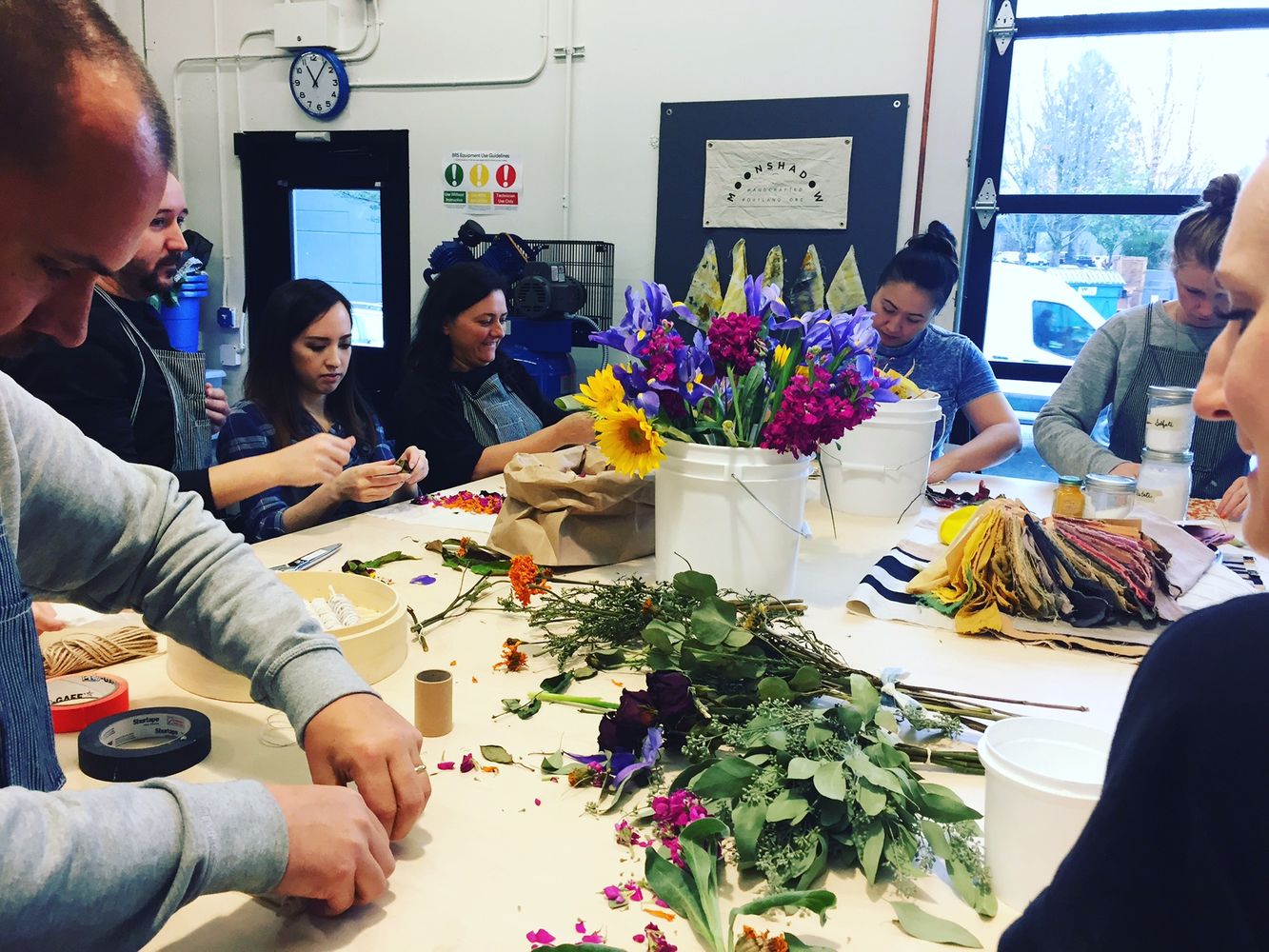 Nicola Trigg
"THANK YOU! for putting together a great workshop for the color team, we thoroughly enjoyed it!"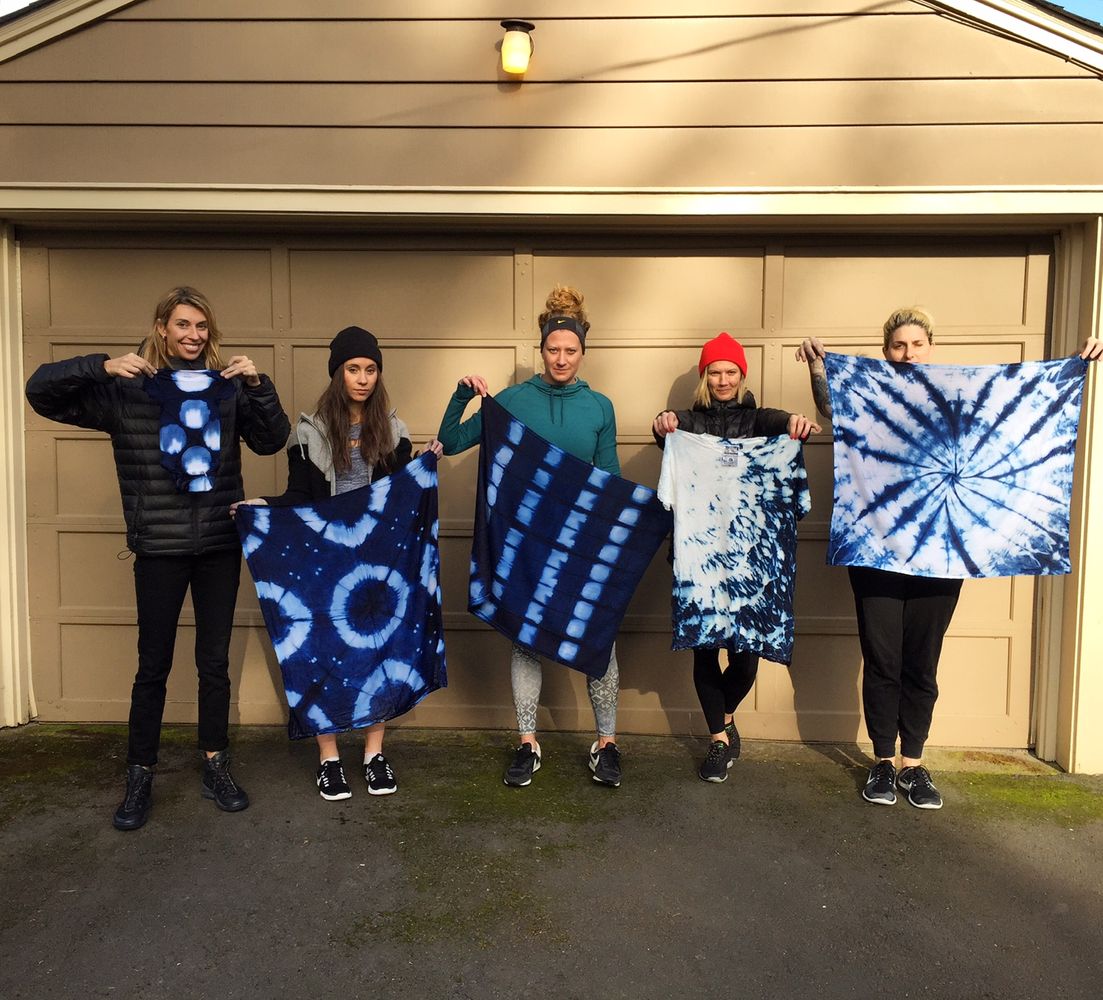 Brianna Loecher
"LOVED + would recommend taking Adriana's Shibori workshop to friends, family or for a team offsite. The day was perfect from start to finish. We were able to enjoy wine, snacks + craft…. what else do you need!"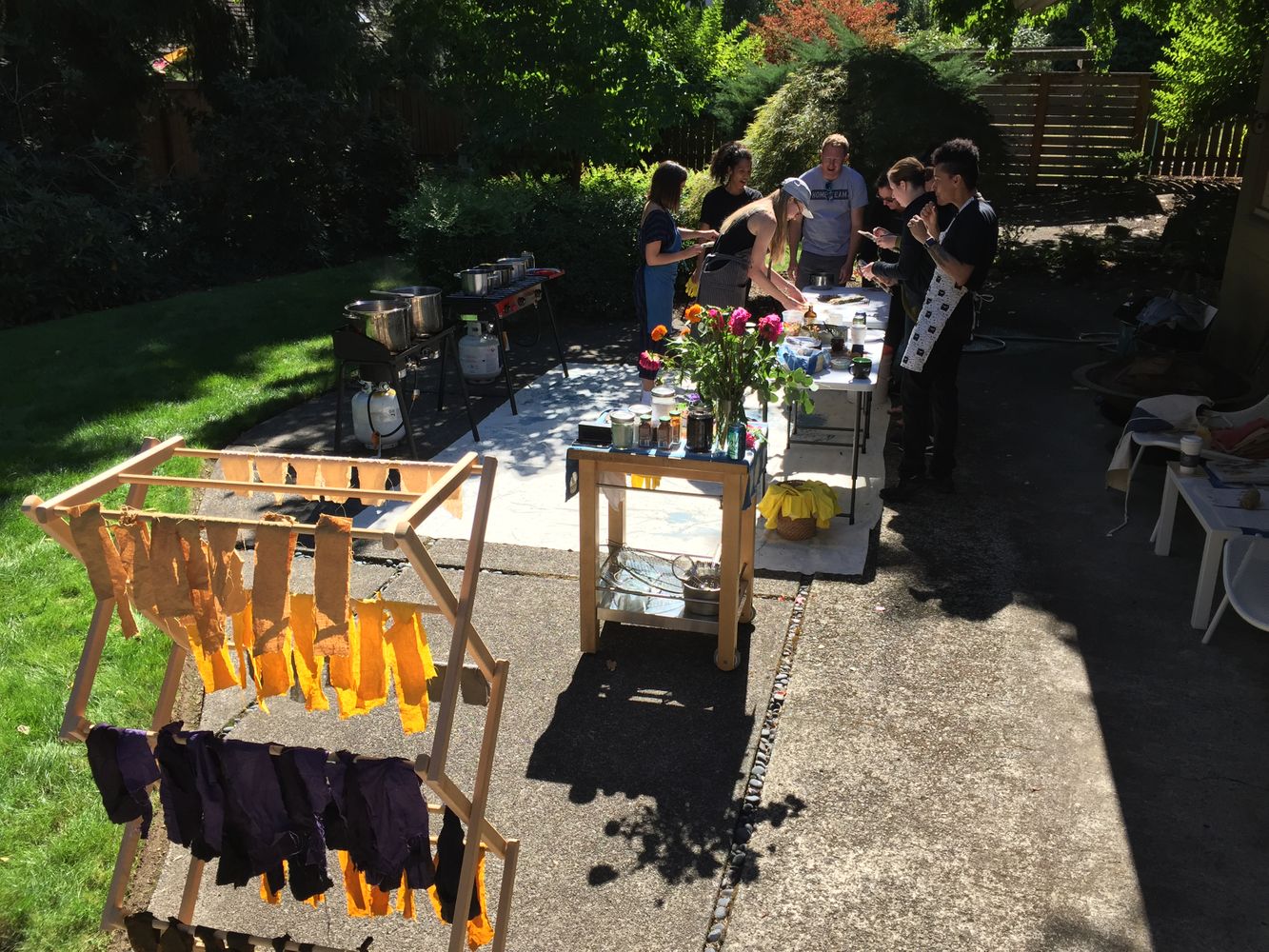 Karla Englehardt
"Thank you for an inspiring and fun day! The class was well organized and information was clearly shared. I love your cheat sheets!"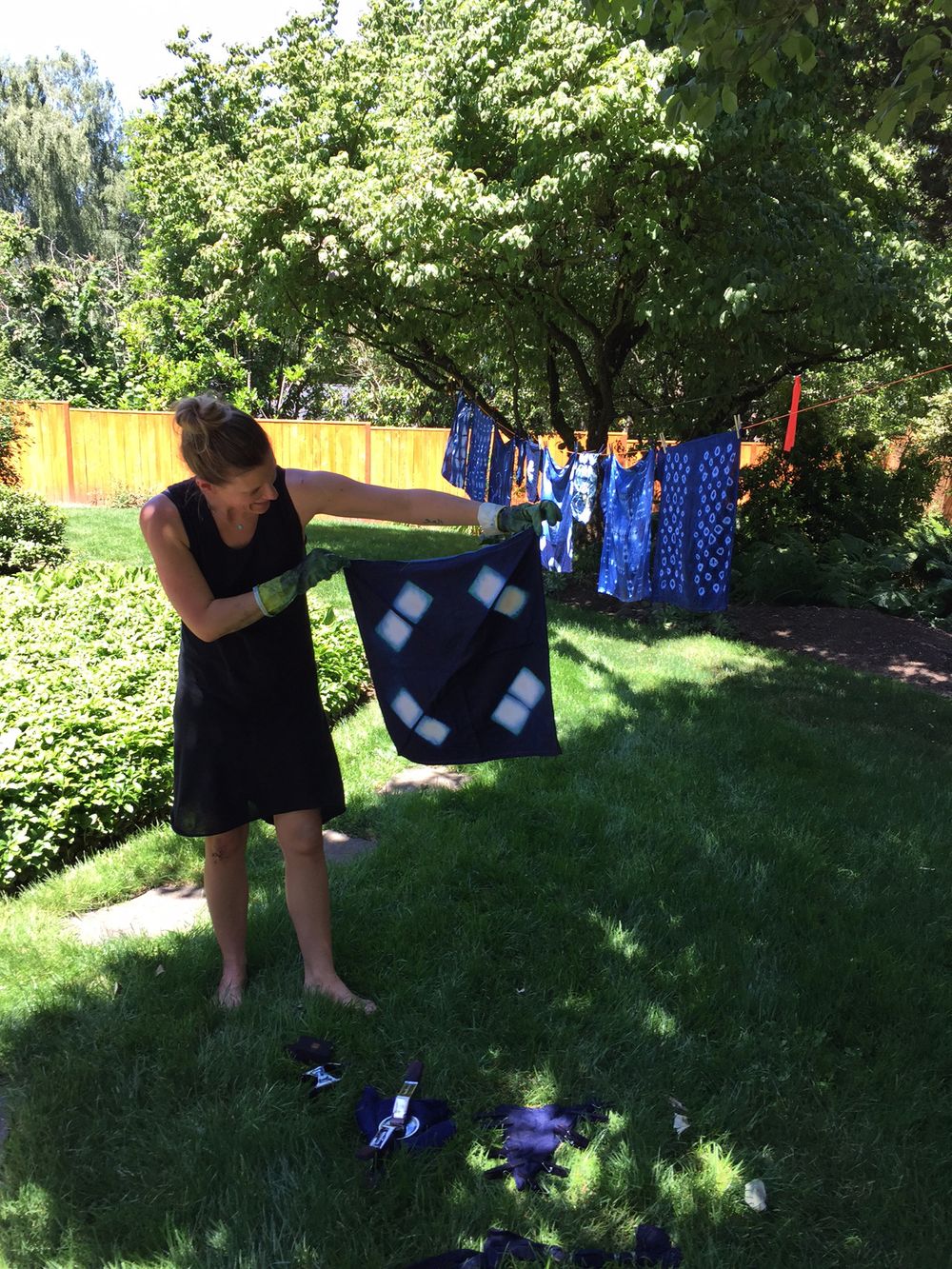 Shannon Heath
"It was honestly seamless! Such a perfect day. It was as though you had been doing the classes forever. Everything ran so smoothly and you're so generous with sharing your home and all the wonderful techniques involved in the indigo magic."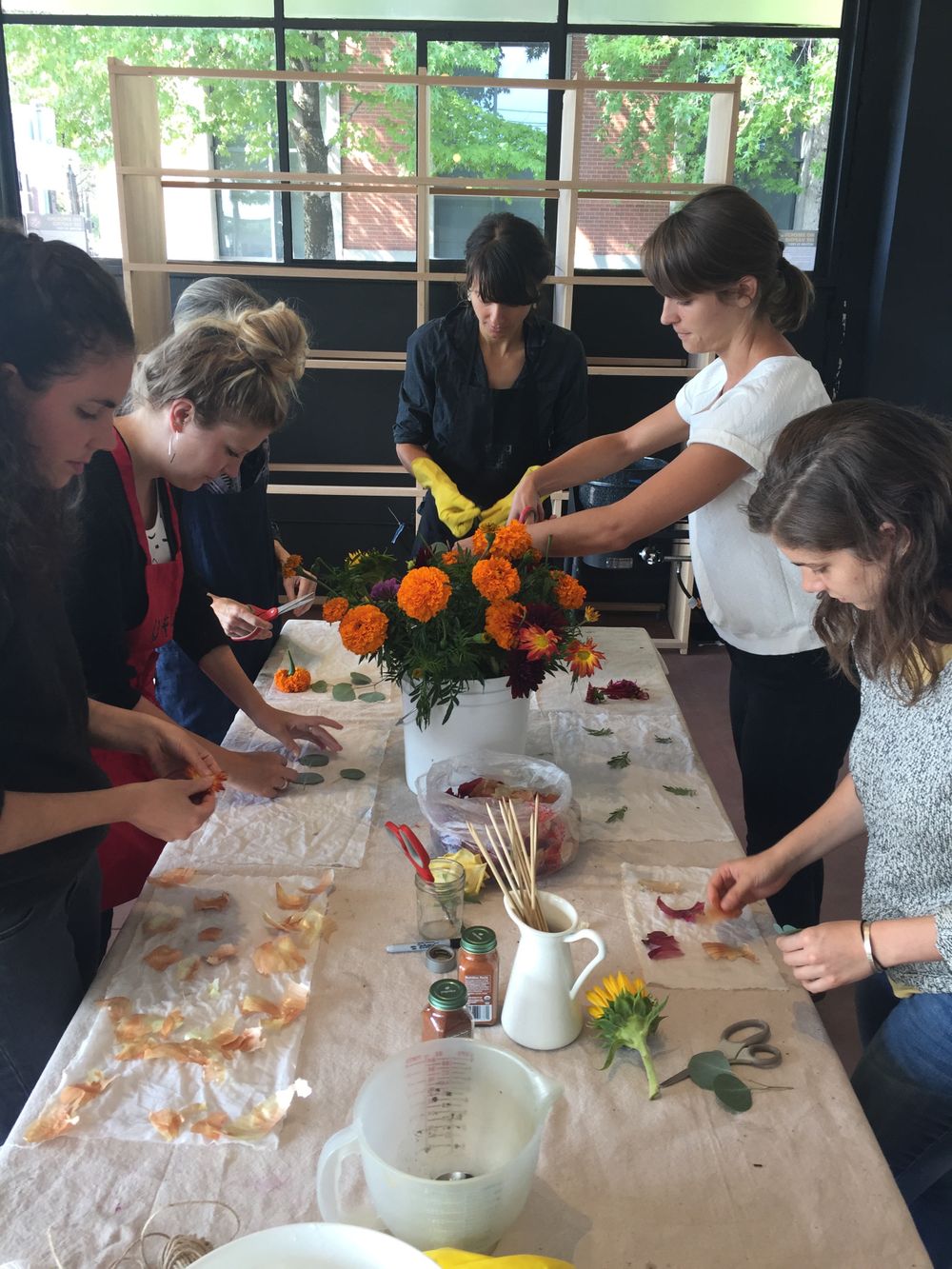 Wildcraft West
"It was a fun and inspiring day that deepened my knowledge of the process. Thank you for so generously sharing your talent, knowledge creativity and positive energy with us!"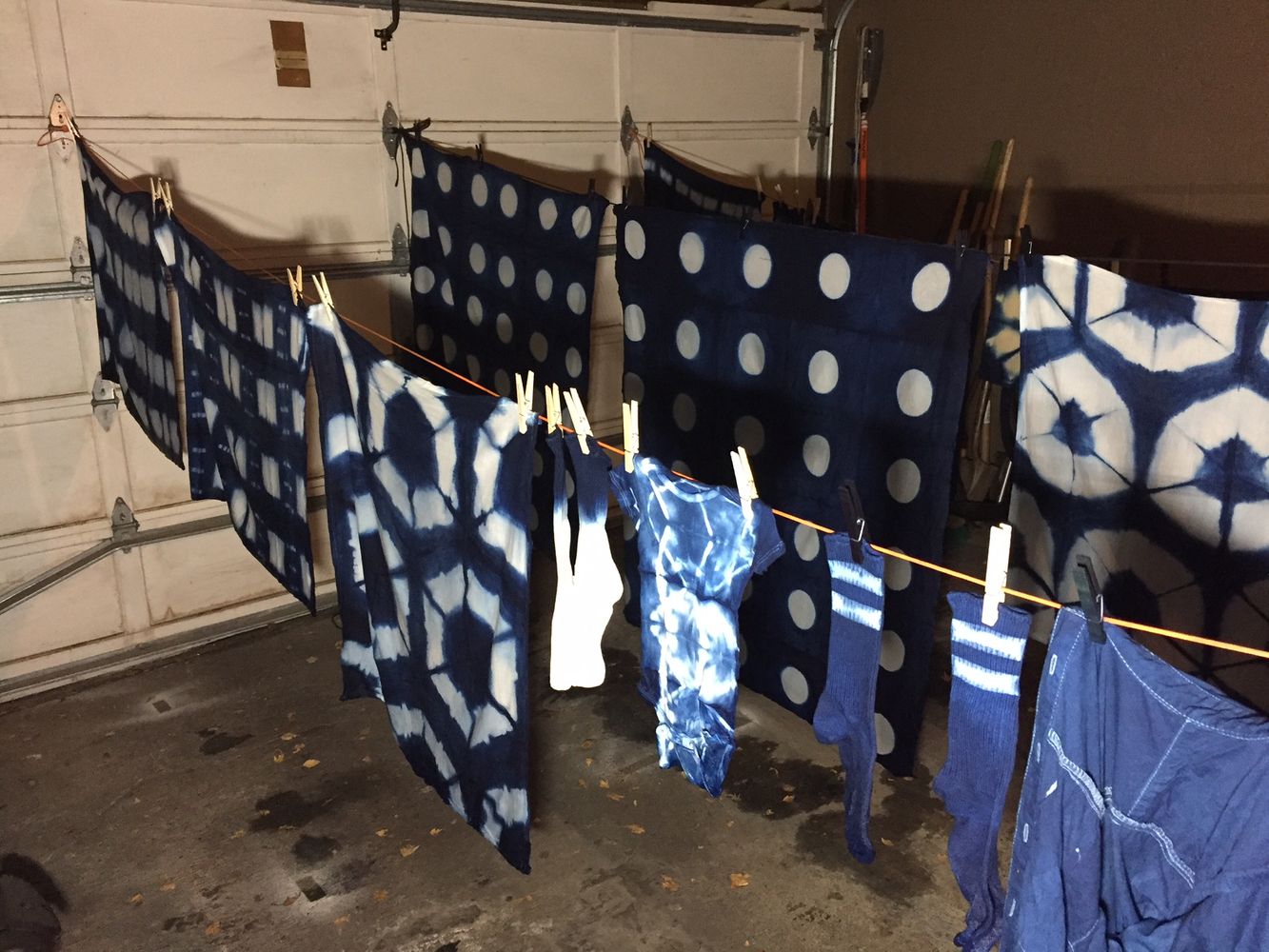 Isis Ward
"A HUGE thank you for a really fun and crafty afternoon - I think I can speak for all of us when I say we learned and took away so much!"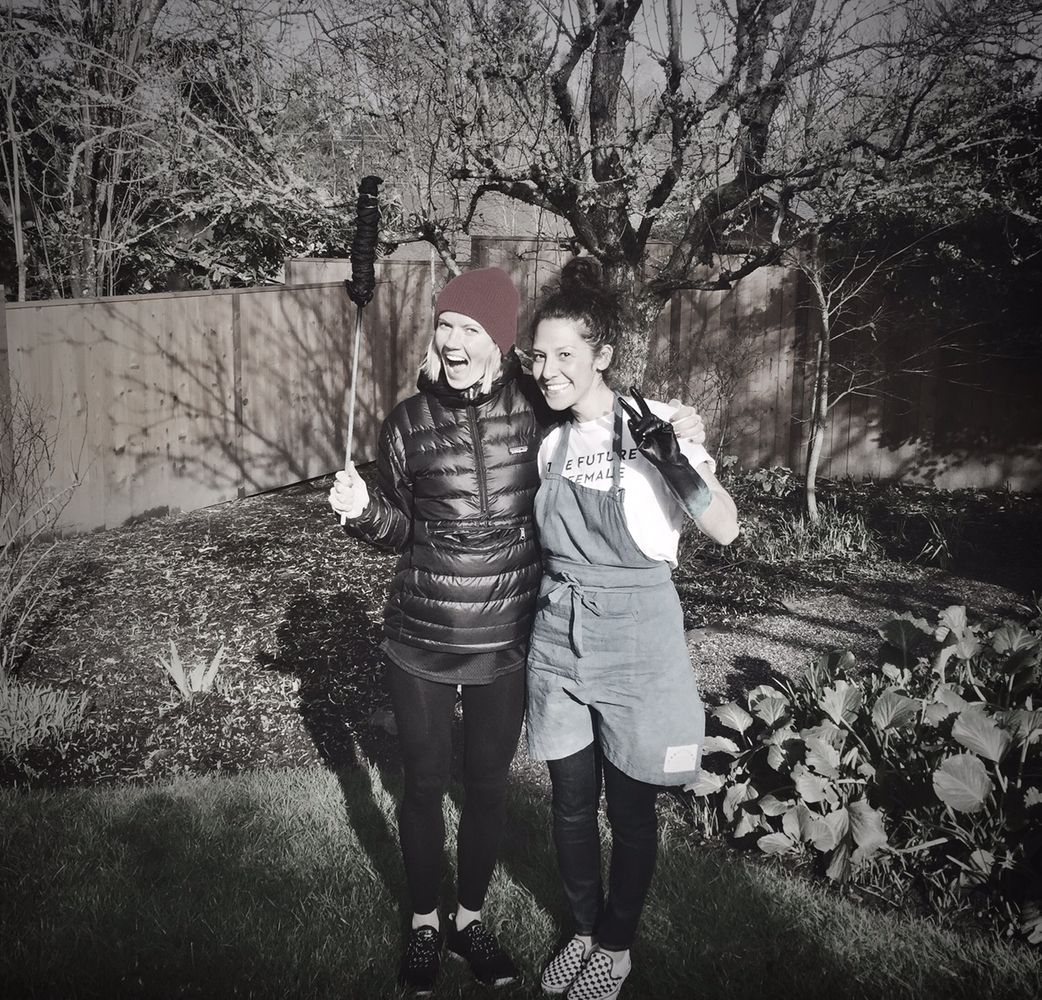 Nikki Neuburger
"We had such a great time with Adriana learning the art/craft of Shibori.
She did all of the hard work: prepping materials, letting us know what to bring but having back-ups on hand. Showing us the ropes of the actual process. We had all of the fun, time with friends making beautiful, hip things to keep for ourselves or gift to others.
I loved having an easy and assisted opportunity to be creative and make some really cool stuff that I would have been too lazy or intimidated to try out on my own"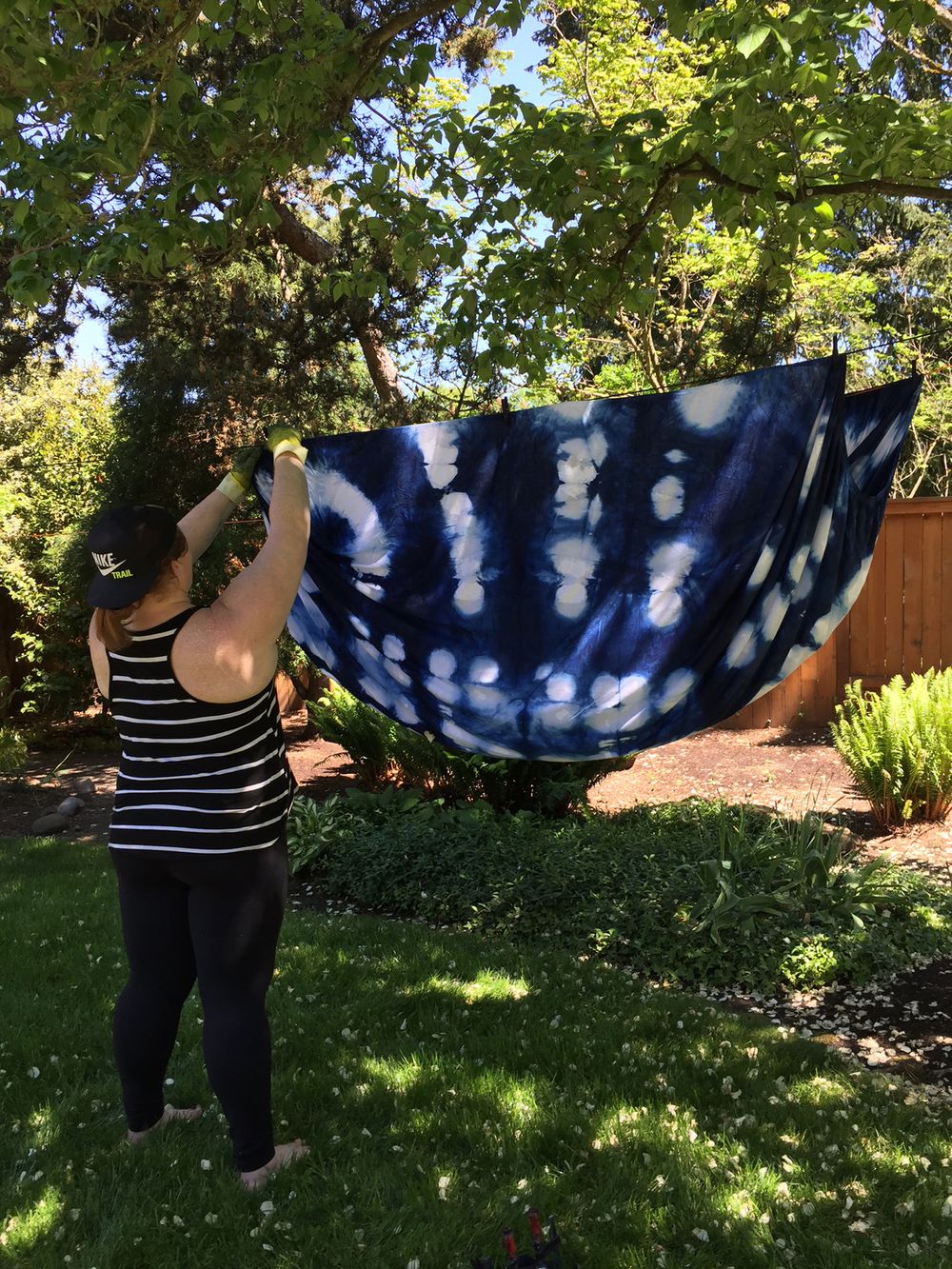 Jennifer Greenspan
"Loved the workshop, literally wouldn't change a thing. It was so fun and so relaxing, nice to be outside."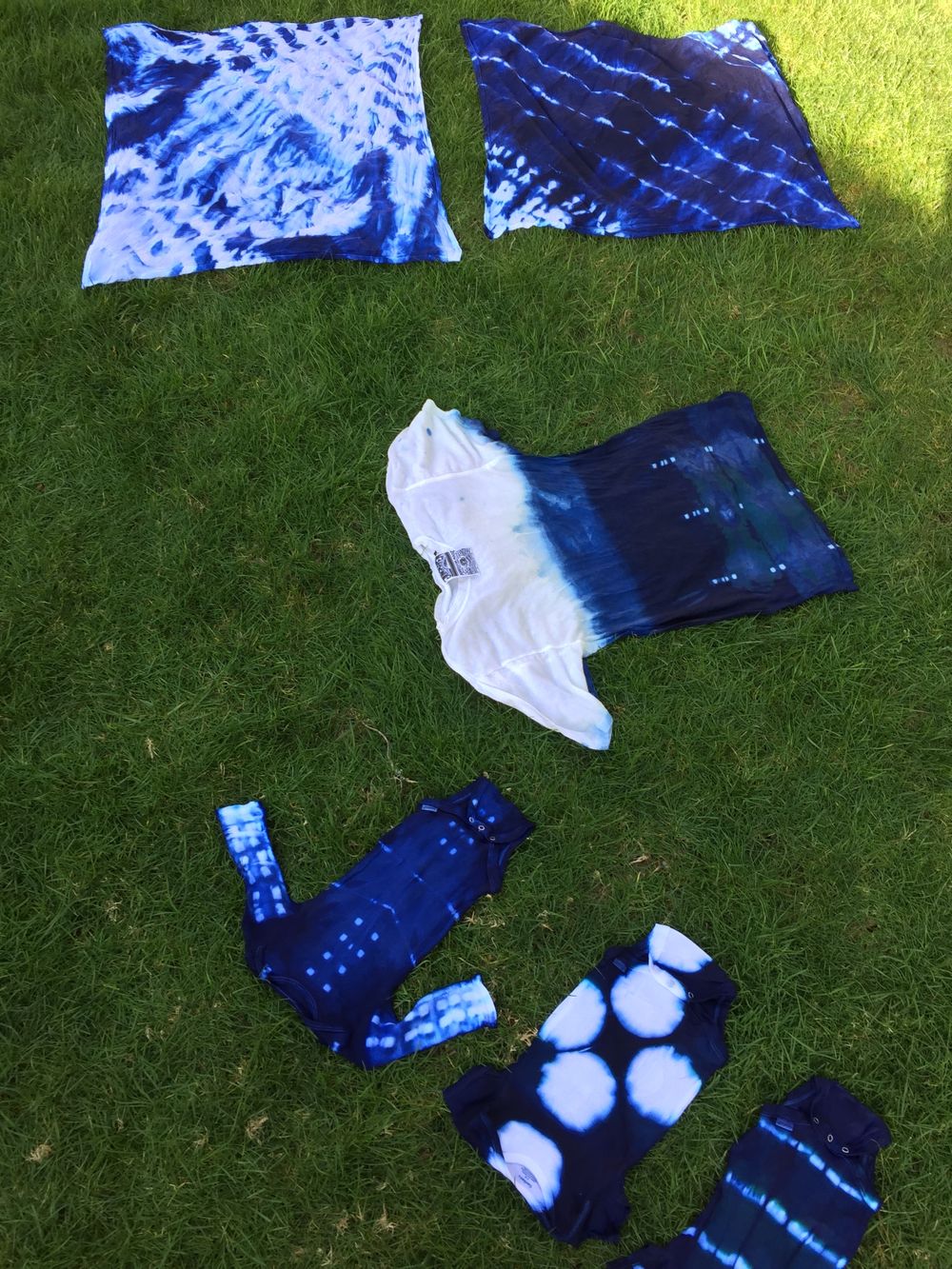 Margot Fleming
"Working with Adriana was a total joy and I wish I could have spent 8 extra hours dyeing different goods and perfecting patterns. I attended the workshop with a group of close friends and we had a blast and were so happy with all our items. Aside from teaching us different Shibori folding techniques Adriana educated us on how to prepare the natural dye and how we could use different natural ingredients like onions and blackberries to create different colors. Adriana is a great instructor and I would recommend this workshop to anyone looking for a creative outlet."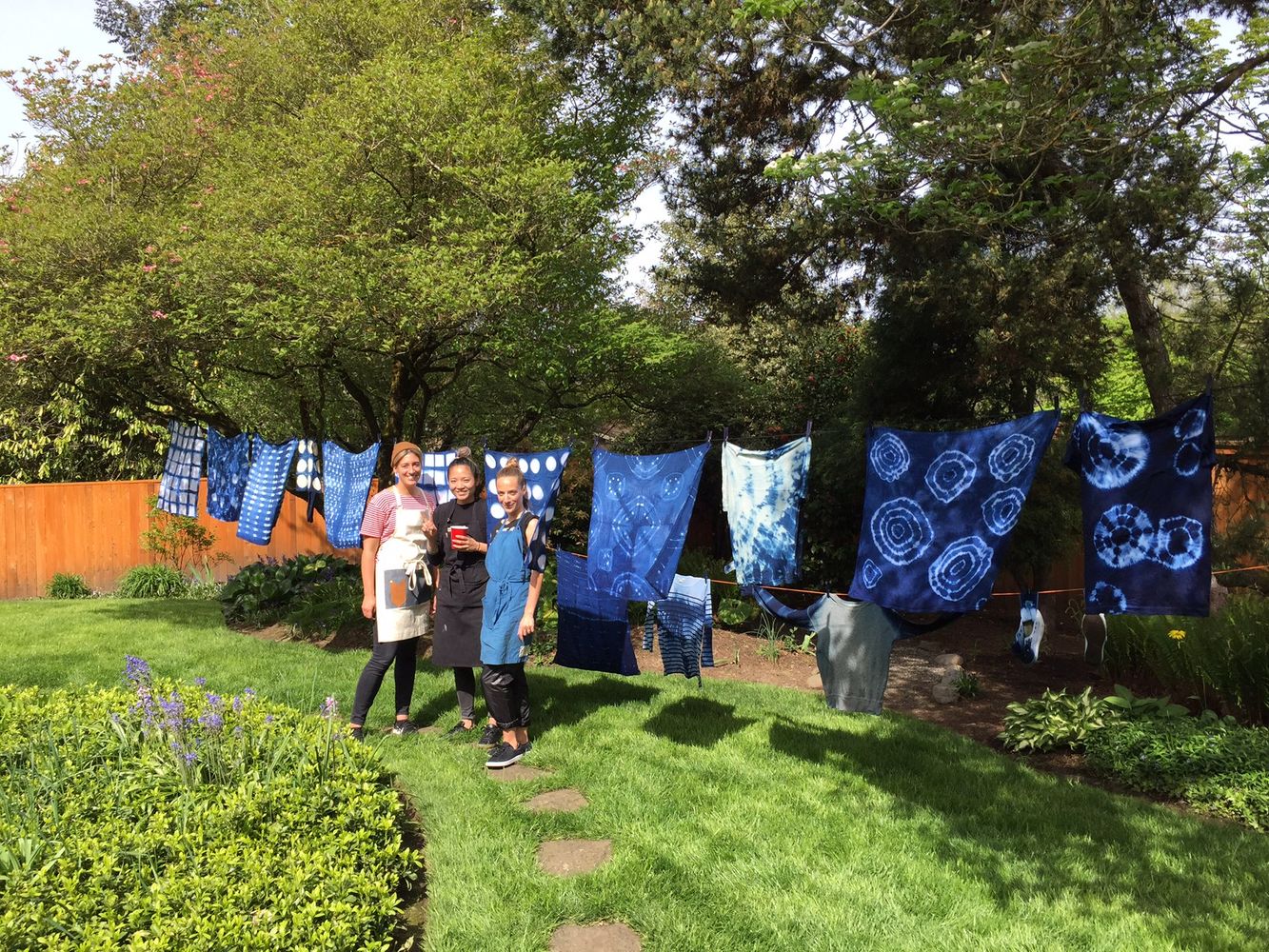 Kristina Gerig
"The class was a great place to start if you want to know the foundations of Shibori. Adriana's in depth knowledge, step by step instructions and set up made for an fun, relaxed and successful day with room for experimentation. A super fun way to spend a day with friends. The pieces I made are all uniquely rad."