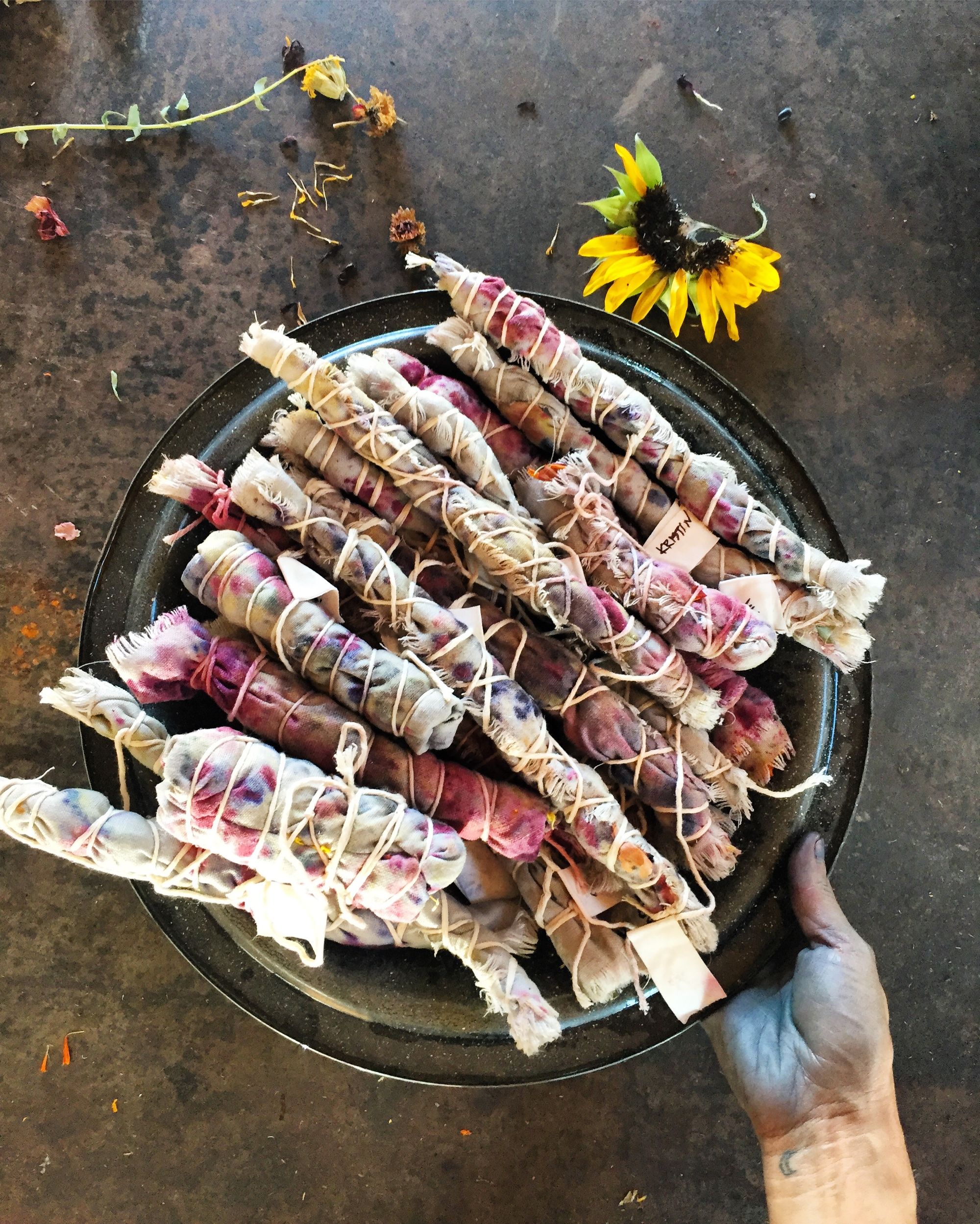 Bundle Dye Workshop
Join us in exploring the ancient art of natural dyeing. If you have ever been curious about natural dyes, then bundle dyeing is a great introduction. Bundle dyeing is fun, simple and sustainable. Focus will be on dyeing with plant matter and locally foraged materials to create unique textile art.
SOLD OUT... MORE COMING SOON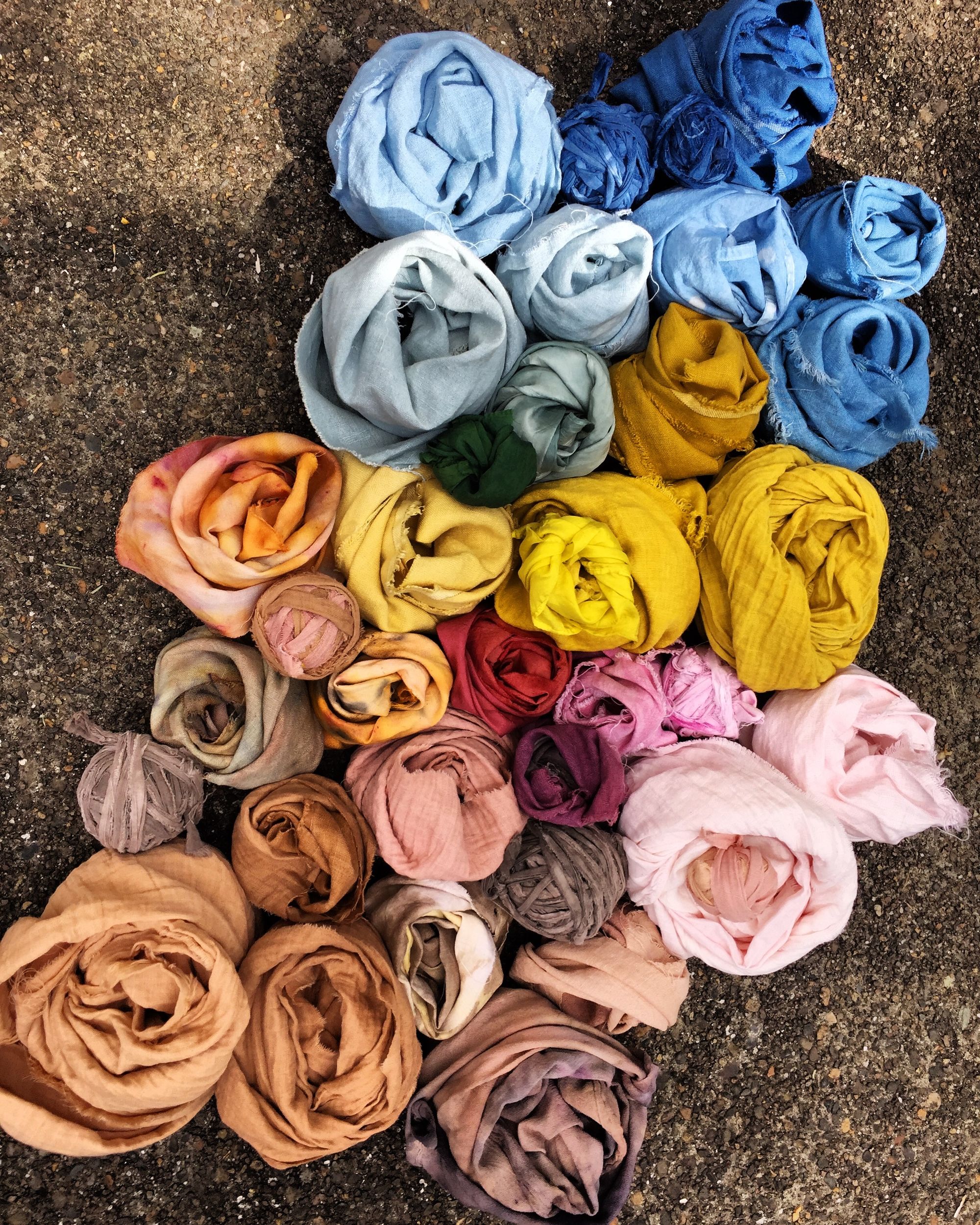 Natural Dyes 101
Natural Dye Workshops are designed exclusively for those who wish to dye fabrics made of plant fibers like cotton, hemp and linen. Unlike animal fibers, (wool, alpaca, etc), plant fibers require special treatment, and different mordanting techniques in order to achieve brilliant, light-fast colors. This workshop will take students through the process of mordanting and selecting seasonal dyestuff that create beautiful natural dyes. We will also experiment with modifiers to create a range of colors. Students will leave with their own swatch samples for future reference.
SOLD OUT... MORE COMING SOON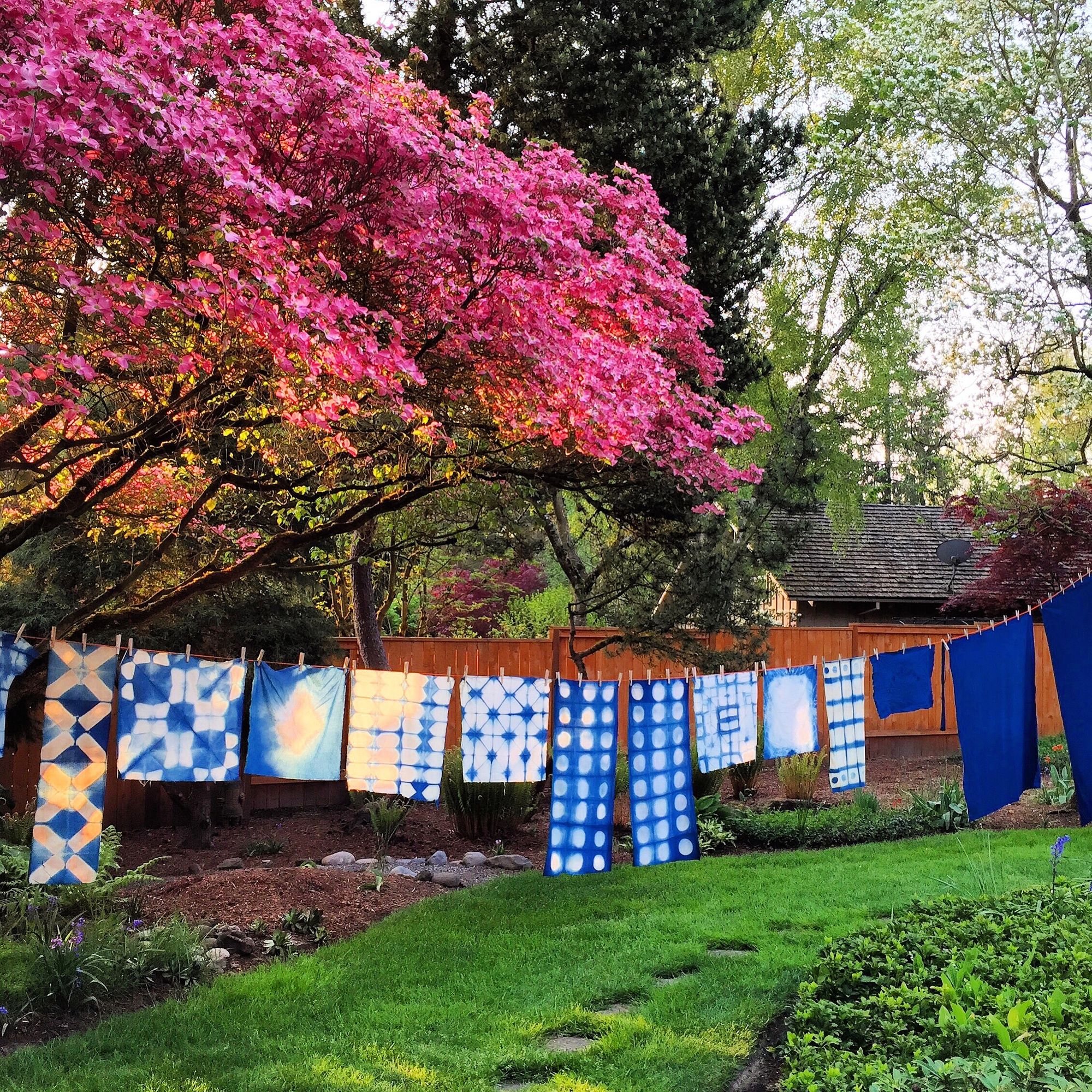 Indigo 101
Shibori is the Japanese word for a variety of ways of folding, wrapping, binding and knotting to create resist patterns with the powerful dye, indigo. In this one day workshop, you will learn how to prepare the indigo dye vat and several Shibori techniques. All materials will be provided.
SOLD OUT... MORE COMING SOON